Students are taught specific knowledge and skills in English, Maths, Science, Geography, History, Computer Science, Modern Foreign Languages, Arts and spiritual, moral, social and cultural development. Our curriculum is designed to move the students' thinking to a higher understanding rather than simply acquiring facts.
Knowledge Rich Curriculum
We use the National Curriculum in England as a basis for our curriculum. We provide challenging and stimulating lessons to develop our students' literacy, numeracy, and critical thinking skills. To further enhance learning, each subject area organizes additional activities both during and after the school day. Our curriculum is broad and balanced to meet the intellectual, social, cultural, spiritual, and moral needs of every pupil.
A rigorous academic education is no longer enough to prepare children for entry into the real world. All young people should have the chance to realise their full potential. Life Skills are needed to help a child develop their work ethics, manage their workload, build healthy social relationships and lay the groundwork for a successful future. At ASRA, our leadership is committed to preparing our learners in their career prospects and providing them with the tools to do so. 
Broad and Balanced Knowledge
Alongside STEM subjects, we give equal importance to the humanities and languages. Our teaching approach is holistic and integrated, as opposed to the traditional approach. This is combined with active and engaging student activities such as debates, discussions, role playing and projects.
Character and Moral Education (Akhlaq)
This program is designed and tailored for 21st century British Muslims. It is a transformational movement for positive character change, rooted in fundamental Islamic values also considered universal to the human race, such as respect, integrity, honesty and compassion. This program aims to help our students develop and understand the moral teachings of the divine prophets (PBUH) and Sunnah of Prophet Muhammad (PBUH) and inspire our students to acquire and practice these virtues in their daily life.
Extra Curricular Activities
For parents who are homeschooling their children, one of the most common questions they face is: How their child will engage with other ASRA pupils and build relationships? Extra-curricular activities are the cornerstone of every education, these activities are the ones that build a child's personality and so are of paramount importance. Hence, ASRA has developed an excellent enrichment program. We help your child to explore and engage in a variety of extracurricular activities in the form of local and international competitions.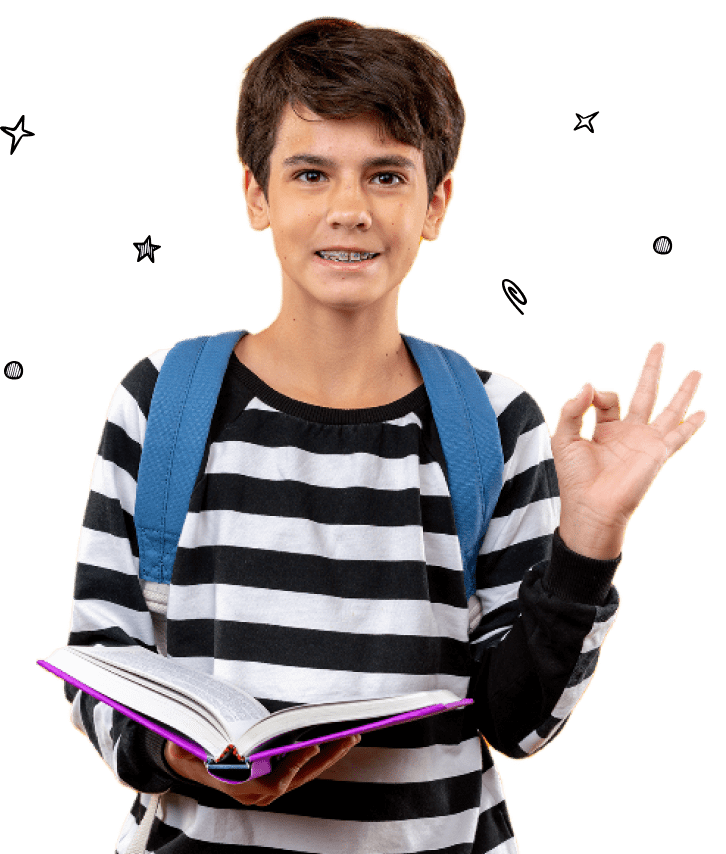 I really like my maths teacher. As maths is one of my favourite subjects, I am happy that I have an amazing teacher to help me improve and learn new topics. She makes her lessons engaging, allowing pupils to show how they worked out questions which is beneficial for all of us. She is very helpful and there to answer any questions we have in and out of class times.

Year 10 Student: Alima (July 2022)

Mr Yunus is a really good teacher. His style of teaching is very simple to follow. He goes through topics in a way which makes them easy to understand and recaps plenty of times to make sure everyone understands. He's always open to questions.

Year 9 Student: Jasim (July 2022)

Adaab and Akhlaaq's lessons were exciting and fun. We always have many brain teasers and puzzles. The teacher is very cooperative and polite. We learnt many interesting topics, and the teacher was always punctual.

Year 6 Student: Faatima (July 2021)

My History teacher is amazing. He's lively, kind and engaging. He explains everything in extreme detail in a clear, slow voice so we can write notes. Mr Zakaria is the best teacher.

Year 7 Student: Maryam (July 2021)

Mrs Erij is a brilliant ICT teacher. She is punctual, her communication on software/tech topics is easy to comprehend, and she provides clear and straightforward definitions to help us better understand.

Year 8 Student: Ahmed (July 2022)

Feedback from the teachers are well developed and usually positive. Communication with parents is great and regular. Arabic, science, maths, and geography teachers are top top top (well-experienced and knowledgeable). I am very very picky as I am a teacher myself.

Foulet Camara [Parent], July 2022

The teachers are very professional and knowledgeable in their subjects. We are happy with the teacher selection and the fact that they remained and not changed or dropped out.

Aisha Khan [Parent], July 2022

All wonderful, committed, hard-working and enthusiastic, and their energy has made Zain love learning and want to work hard and aim high!

Zainab Ali [Parent], July 2022

The Arabic, English, Geography and science teachers are absolutely brilliant. Sultan found the to be approachable, warm, kind and funny whilst being excellent teachers.

Ugbad Farah [Parent], July 2022

All year 7 teachers are amazing, I would like thank all the amazing teachers

Maryam Mohamoud [Parent], July 2022